An Exclusive Investment Property Event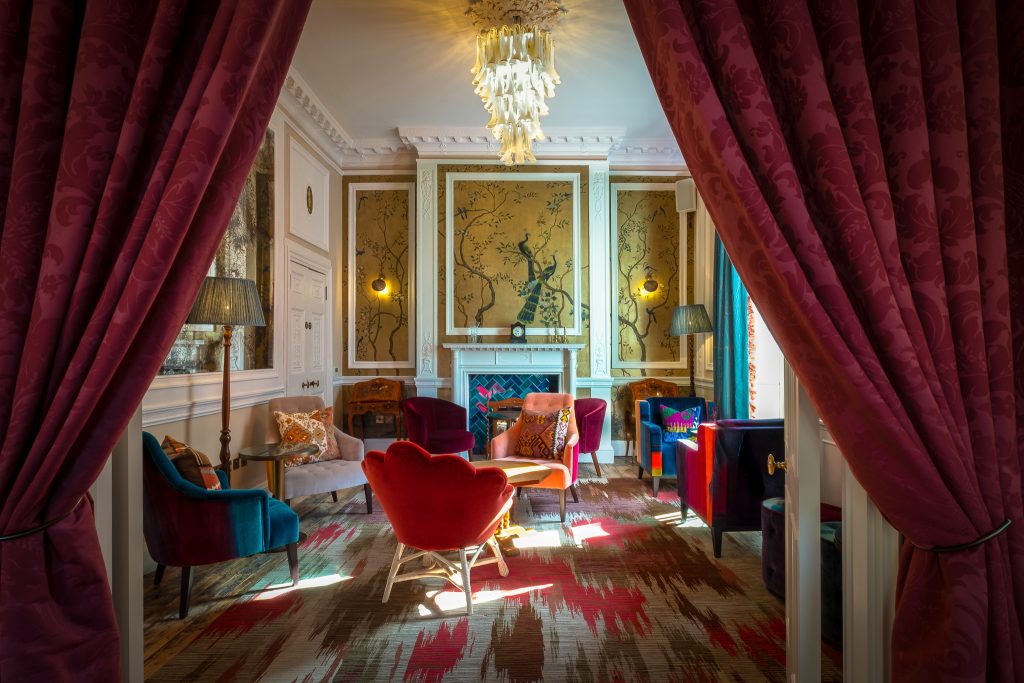 The Luxury Network UK and Select Property Group request the pleasure of the company of their VIP guests at An Exclusive Property Investment Event.
DATE & TIME
Wednesday, 9th February, 2022
from 6:30 pm to 8:30 pm
VENUE
Home Grown Private Members Club,
44 Great Cumberland Place, Marylebone, London W1H7BS
PANEL DISCUSSION
2022 UK Property Market Forecast
Guests will hear from a leading expert panel discussion between Adam Price, Chief Executive Officer at Select Property Group and Lucian Cook, Head of Residential Research at Savills.
The Panel discussion will be led by property innovation and investment specialist Pippa Watmough.
Round-up of 2021 property market
House price growth – post pandemic boom
Changing tenant demands
The strength of the UK property market
UK cities to watch out for in 2022
NETWORKING
Following the panel discussion guests will have the opportunity to network and enjoy drinks and canapés within Home Grown Private Members Cub.
RSVP
To reserve your place please RSVP below
---
PIPPA WATMOUGH, MANAGING DIRECTOR OF PIGGYBACK PROPERTY
Pippa is driven by innovation, product structuring and investment.  Following six years as a private equity lawyer in a multinational city firm, she left to focus on establishing and structuring real estate funds.  Working with institutions, family offices and private clients, Pippa has delivered at all levels of the capital structure advising on both the investment and development side.
Latterly, Pippa has been at the forefront of innovation across a broad range of sectors from law and financial services to LED lighting and Cryptocurrency.  Founding one of the first property crowdfunding platforms in 2015, Pippa's passion for evolution in the real estate sector has brought innovative structures to life across residential, retail and commercial property.  Specifically, she has developed enhanced ecosystems for retail and commercial offerings and pioneered intelligent market solutions for residential within build-to-rent, shared ownership and help-to-buy.
Pippa is a qualified lawyer specialising in private equity and property funds. She holds the IMC and FCA authorised senior management functions and is a Founder Freeman of the Company of Entrepreneurs and a Freeman of the City of London. Pippa mentors for Reach, a real estate technology scale-up programme by Second Century Ventures; Unltd, a social entrepreneurs accelerator; and advises within the Venture Studio for Crisis, a homelessness charity.
---
ADAM PRICE, CHIEF EXECUTIVE OFFICER AT SELECT PROPERTY GROUP
Since the company was founded in 2004, Select Property Group have sold over 2.5 billion worth of UK and international property. In his role as CEO, Adam oversees the Group's global operations and identifies new markets to drive the strongest property investments in the sector. He is extremely proud to lead a brilliant team of professionals across four continents. Over the last 16 years, Adam has developed a comprehensive experience of the global investment landscape, along with an understanding of how to support the needs of investors, institutions and high-net-worth individuals across key global markets in Europe, Africa and Asia. Having started his journey at the Group within the UK Sales Team, Adam has the necessary front-line experience and expertise to make key decisions and drive consistent growth across global territories in Manchester, Dubai, Shanghai and Hong Kong.
---
LUCIAN COOK, HEAD OF RESIDENTIAL RESEARCH AT SAVILLS
Lucian Cook is one of the country's most respected housing market commentators, having been a director in the Savills research team since 2007.
Lucian joined Savills in 1993 after completing a degree in land economy at the University of Cambridge. He qualified as a chartered surveyor in 1995. As a practising surveyor he specialised in the provision of valuation advice for taxation, loan security and dispute resolution purposes and strategic management advice for a range of private and Institutional clients.
Lucian is now one of the most quoted commentators on the UK housing market and frequently appears on radio and television. He leads a team of 25 researchers, who cover everything from social housing to the prime markets of central London and development land to residential Investment. He also provides consultancy advice to landowners, developers, housebuilders and investors.
---
To reserve your place, please rsvp below.