Lustica Bay Collaborated with The Luxury Network UK and The Luxury Network KSA in London
12th September 2019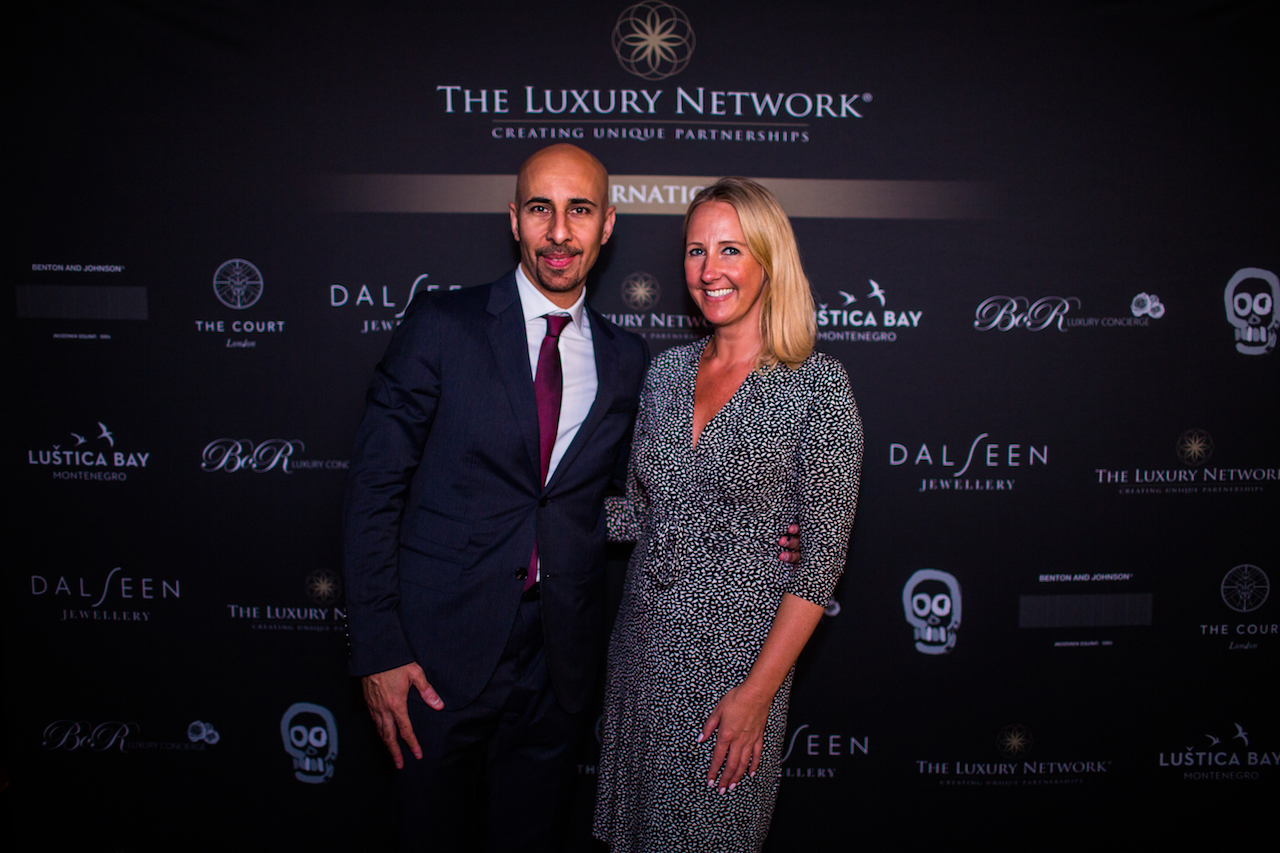 On a balmy August evening, A Summer Soirée was held at The Court in London's Mayfair, where Lustica Bay, Montenegro's newest luxury development partnered with The Luxury Network and Dalseen Jewellery for an extraordinary experience, taking an immersive look into Montenegro's latest luxury project.
Between a roster of High Net Worth (HNW) individuals and the elite from Saudi Arabia, the atmosphere was electric as guests engaged with Lustica Bay's emerging 690-hectare marina town in Montenegro. The luxury project is offering 1,500 apartments, villas and townhouses, seven hotels, two marinas, a signature Gary Player designed 18-hole golf course and a range of public facilities including a school and medical facility.
Montenegro, situated in the heart of the Adriatic Sea, is a country upping its game at the moment with high-end developments filling its coastline with luxury amenities. Lustica Bay is set to become Montenegro's only greenfield investment project, which boasts energy-efficient architecture, and the biggest investment volume development in the country yet ($1.3 billion) which will host a few thousand residents after completion. Properties range in size from studios (44m2) to four bedrooms (201m2) and prices starting from $154,000.
The glittering event was a chance for VIP guests to fully absorb themselves in the Lustica Bay experience, which is touted to be the next hottest offering for whole summers in Europe, much in the same way London and Geneva have done so for residents of the Gulf for decades. So far, the development's first milestone was the opening of the five-star The Chedi Luštica Bay Hotel last year, which sits opposite the main marina. Within it are condo studios for investors and The Marina Village, overlooking the Bay of Trašte, which has already welcomed its first residents. As the village grows in new retail and entertainment offerings, it is attracting buyers from all over the world, too – including 33 nationalities, many of which are from the Gulf.
While VIP guests networked and discovered Lustica Bay, a number of showcases were on display. Dalseen Jewellery, hailing from Egypt, presented a prestigious collection of mesmerising jewellery from diamonds, gemstones and opulent necklaces, fit for a Middle Eastern style icon. Alongside, an appearance was also made by Benton and Johnson – an arbiter of traditional artisan embroidery seamlessly blending luxurious cloths and innovative thinking for discernible gentlemen. The guests enjoyed viewing the exquisite artworks by Bradley Theodore, and finally, Bed of Roses Luxury Concierge presented its services as a go-to portal dedicated providing unrivalled access to the world of luxury, from hotels, restaurants to bespoke transportation and exclusive club memberships.